The "SEPTEMBER ISSUE" Box by
Marie JEAN-BAPTISTE
This September saw an unprecedented number of Black women covering major fashion publications. But we know that Black women have always led fashion, trends, culture and commerce. Marie Jean-Baptiste and her beloved brand, Rue107, has been at the forefront. Marie's story goes beyond the glamour and coveted covers; her company goes straight into the homes of thousands of women around the world - offering accessible, affordable fashion pieces for all sizes. Our September Girl, Marie Jean-Baptiste, presents a story of preserverance and her products of choice for building a fashion empire.
The "September Issue" box will be a surprise curation featuring four items (including one Rue107 limited-edition piece!) curated by Marie. Box will ship first week of October.
ABOUT MARIE JEAN-BAPTISTE
Born in Port-au-Prince, Haiti, Jean-Baptiste moved to the United States with her family in the late 1990's. As a self-taught designer, she launched RUE107 after leaving behind a career in health care. Through her designs, Jean-Baptiste shares the vibrant Creole colors that are part of her heritage, while constantly drawing inspiration from the cultural melting pot of New York City.
Her designs have been worn by Beyonce, Nicki Minaj, and Amber Riley in addition to other well-known personalities. Her unique designs have taken the contemporary fashion scene by storm and are consistently featured in Buzzfeed, Huffington Post, Refinery29, Essence, and countless fashion and lifestyle blogs.
The multi-faceted self-starter has been quoted in Teen Vogue, The New York Times, featured in The Wall Street, HerAgenda and Galore Magazine.
Over the years Marie and her brands have become quite the social media sensation amassing an engaged following of nearly half a million followers across Facebook, Instagram, Pinterest and Twitter. Marie herself has been featured in outlets such as The Wall Street Journal, ESSENCE, Hello Beautiful, and HerAgenda.
Jean-Baptiste is also a serial entrepreneur, having owned and operated three businesses prior to launching RUE107. She currently lives in New York City where she and her brands are based.
---
the ultimate gift for black women
---
what's inside the Box?
GeenieBox is a monthly gift of encouragement for Black women. Curated, and editorialized by women across a spectrum of industries, each gift box is tailored to meet special moments in our lives, from celebrating a New Year or a girlfriend's wedding!
Every box is a special, limited-edition surprise, available only within the month of it's release.
The GeenieBox includes a book and 3-4 lifestyle products, a curation of that Geenie's favortie things! And partial proceeds benefit a social impact initiative selected by the Geenie.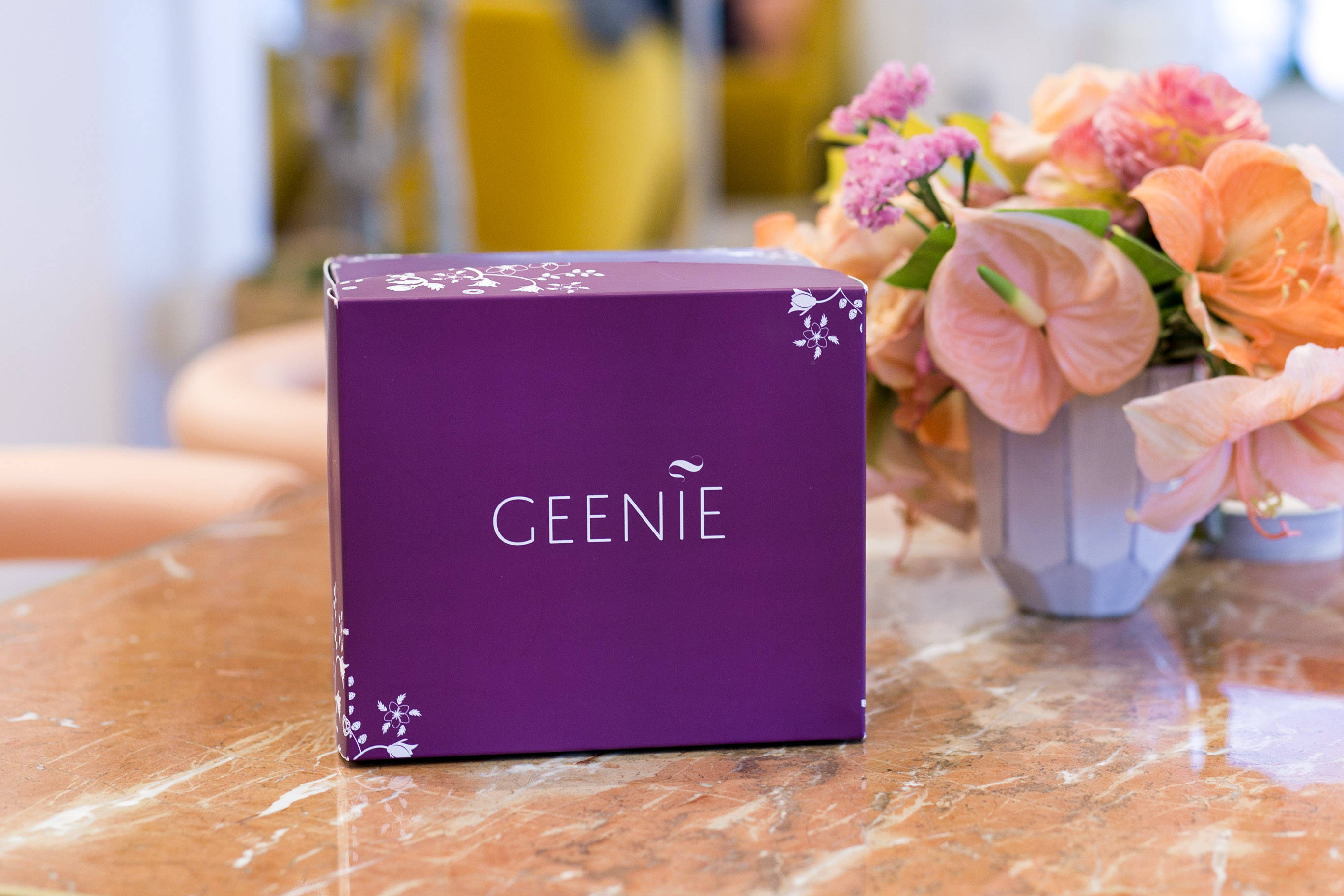 TESTIMONIALS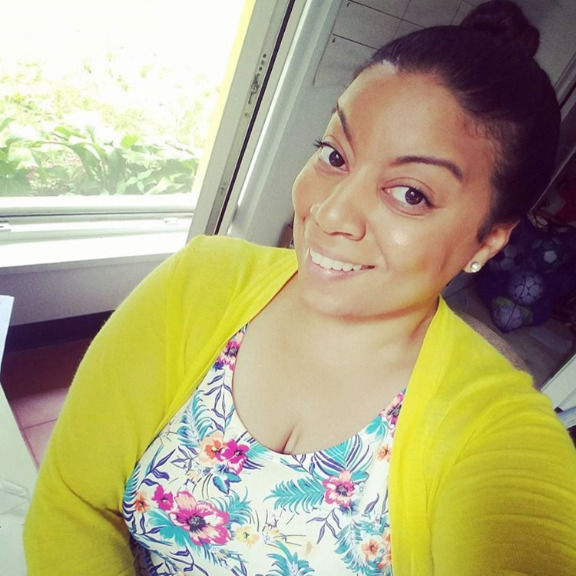 "The most important necessity was just opening a letter from another sister letting me know they're trying to still gain clarity on what's next and that's reaffirming. "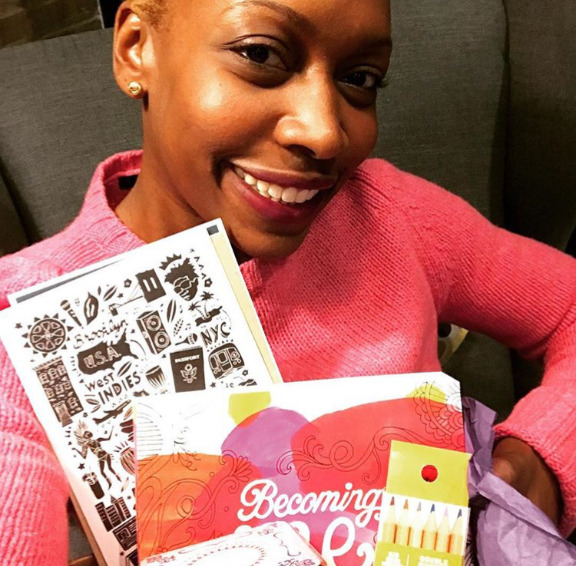 "Loving my GeenieBox with all the great goodies. It's like intellectual Christmas every month!"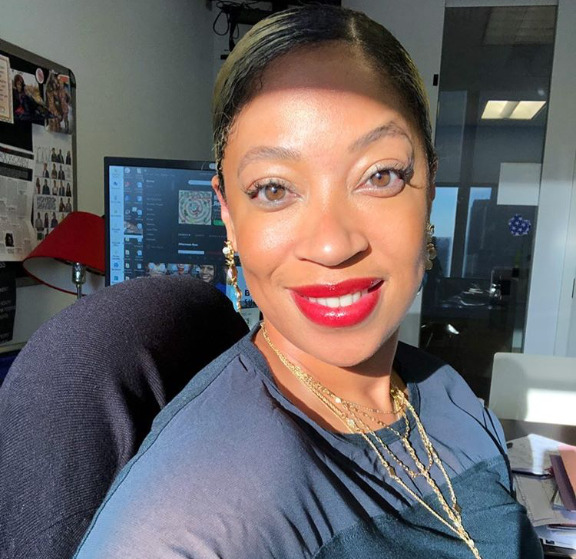 "I can't wait to start going through it and get inspired and encouraged."
---
FAQ's
We accept VISA, Mastercard, Discover or American Express credit cards, or debit cards and PayPal as payment for orders. Unfortunately, we're not able to accept checks, money orders or link routing numbers to your account.
You can edit your subscription, update billing info, or see your purchase history from your Customer Portal via your customer account log in.
Having trouble finding your Customer Portal? You can access it from your confirmation email when you first signed up for membership.
Address changes must be made prior to the 15th of each month in order to receive the current GeenieBox to the updated and correct address.
Every box includes a curation of ideas and lifetstyle products (book, beauty/productivity/wellness products for personal growth and enjoyment. Past boxes have included:
Books: Drop the Ball by Tiffany Dufu, Disrupt Yourself: Putting the Power of Disruptive Innovation to Work by Whitney Johnson, The Path Redefined: Getting to the Top on Your Own Terms by Lauren Maillian and more!
Lifestyle: Urban Decay Lipstick, Lancôme lipstick, Effie's Paper Black Girl Magic Journal, SoRen Tea , LIT BKLYN candle, Marlee Ash Art custom home decor and more!