"It's a fantastic time to be a Black woman starting a business because the change is happening and eyes are open and the movement is underway."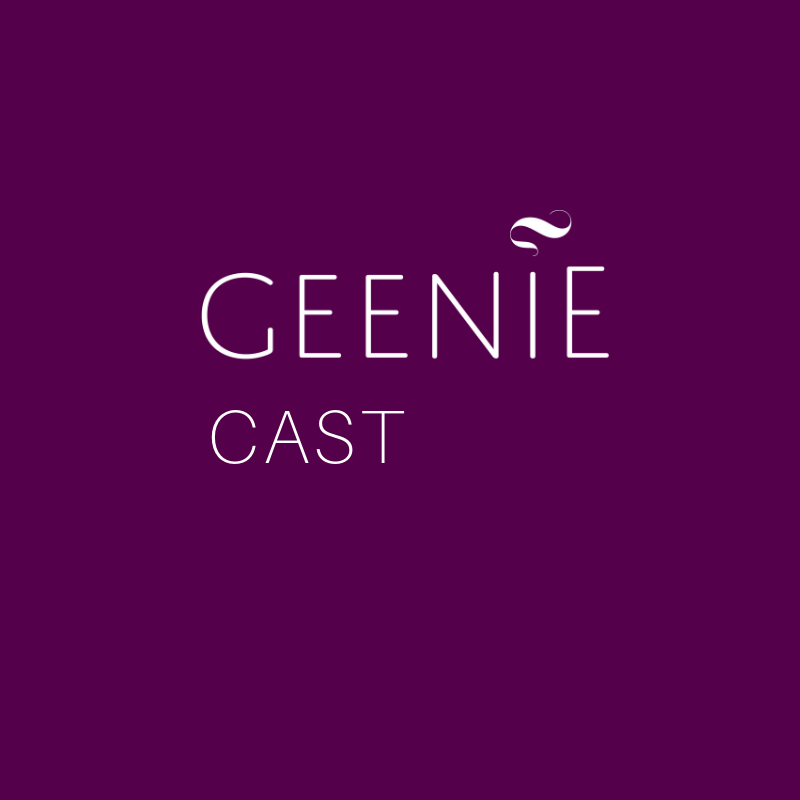 On the second episode of GeenieCast, unicorn founder Julia Collins sits down with Geenie founder/CEO Chana Ginelle Ewing to talk food, business building, and how she's making a righteous impact.
BUILDING A BILLION-DOLLAR BUSSINESS
Julia Collins has impressive credentials, including an undergraduate degree from Harvard and a business degree from Stanford. She's part of an elite group of tech entrepreneurs with a company that's reached "Unicorn" status —
Her innovative business Zume Pizza, Inc. has been valued at $2.25 billion.
Silicon Valley is not exactly a diverse place (and Julia touches on this in the podcast), but through her shrewd ability to convert ideas into profitable businesses and her focus on impact over money, she's not slowing down anytime soon.
See how one Black woman has created space in an arena where she's often the "only" and how she's on the mission to help you do the same.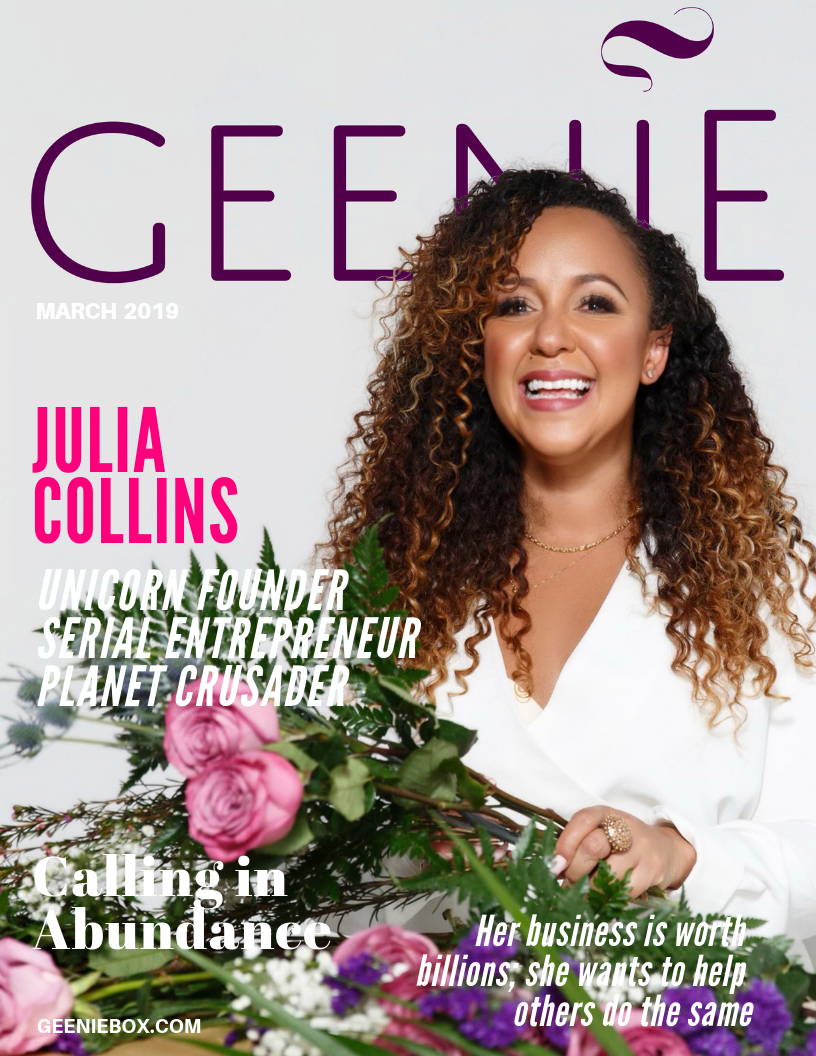 The truth is, it never gets easier, it actually gets harder. But what happens is, you get better.
— Julia Collins
EPISODE II Black Women Build Billion-Dollar Companies with Julia Collins
In this episode of GeenieCast, we dive into what drives March Geenie Julia Collins. We gained so many insights from the conversation with Julia, but one thing really sticks out— impact over money. Julia who has built profitable companies without money as her end goal. The focus has instead been on impact, her commitment to a planet forward ideology, and that has led to abundance. Key takeaways include:
"Black people, stay in the Bay!" (1:55)

Julia touches on dynamics in San Francisco, a place with a lot to offer dreamers and builders and those launching a new business. But it needs more faces and voices from diverse backgrounds to shake things up and represent a broader spectrum.

Building a business with minimal cash (4:00).

Julia talks about her first restaurant in NYC and the challenges she and her partners faced in the early days.

Food first (5:30).

Chana asks Julia if what drives her is primarily food or entrepreneurship, and the answer is emphatically, FOOD!

"I don't see access to healthy, affordable food for everyone. I just don't see it in the world, and so that's why I keep working on building it myself."
Founders and funding (20:30). Julia and Chana talk strategy for getting businesses off the ground, the importance of selecting the right founding team, and what it all looks like. And of course, we HAD to talk funding. Her advice? Ask the right question —"What's the right kind of capital for my business? Not just, how do I raise venture capital money?"
How can businesses do well without a massive infusion of capital? (22:10)

Many business owners go the route of growth through retained earnings and build enormous wealth for themselves; it can be a great avenue for wealth building. But it's crucial to surround yourself with the right people and to understand your unit economics like your

customer acquisition cost and lifetime value. Julia says, "I don't see enough people doing this in a very disciplined way."

Tips to fundraising in the venture-backed space (25:30).

Think carefully about who is on the founding team and why

Get into "soft-circling," socializing your business by building your network of investors and having informational meetings before you begin fundraising.

Impact over money - the significance of a billion dollar valuation (28:30).  

"I never thought about the business from that perspective. For me it was always about what is the biggest impact that we can have...

The fact that Zume has reached the unicorn valuation is interesting to many people. The only reason why it's interesting to me is because as a Black woman, I want to make sure that I do everything within my power to help other people, other underrepresented people, other Black women achieve the same levels of success with their business that I have. That's the only reason why the "B-word," the billion thing even matters to me."
A Black woman in Silicon Valley (33:30). From impostor syndrome to potential investors mistaking her for an assistant. Plus the value of good girlfriends and in-real-time text to friends.
Share These Tips, Quotes & Gems:
Create a business that brings to life what you want to see that you're not currently seeing.

"When I find myself unhappy for a period of time, I know that I need to make a change."

Cultivate genuine relationships with other entrepreneurs. This is invaluable.

"A lot of the work I'm doing now is to see how I can use my unique experience a Black woman in Silicon Valley to create space for other founders, especially intersectional founders, or founders that find themselves at the intersection of multiple marginalized identities".

Read

Cracking the Funding Code

by Judy Robinett (HINT- get it in Julia's March GeenieBox!)

Find the right investor who is aligned with your business, adds value, and is in it for the long haul.

"Think carefully about who is on your founding team and why."

"The game always gets harder but you get better at playing the game."

"With each small or large win that you stack up, you get that much better. And with each loss, each failure that you recover from (and that you really are honest about), you get that much better."
Stay connected! Follow Julia on instagram @juliaecollins to see what's happening with her newest conscious company, Planet Forward Foods.